Bear River High School
Class Of 1962
In Memory
Monte Seager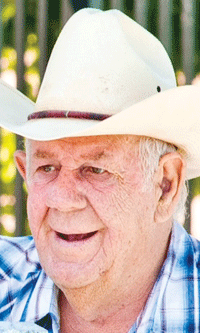 LaMont Ray (Monty) Seager passed away on October 8, 2013 in Garland, UT. Monty was born on August 26, 1943 in Tremonton, UT to Orpha Bowers & James Frank Seager. On January 6, 1964 he married Audrey Lott Seager.
Monty worked as a truck driver for IFA for 36 years.
He is survived by his wife Audrey, daughters: Wendy & Brad King, and Kelly & Scott Womack. Grandchildren: Jessica, Skyler, Kynzie (Zack), Jordan, Tyson, Katelyn, Colby, Ethan, Shad, Jenna and Cade. Sisters: Zelma (George) Page, Joanie (Bill) Jensen and Sister-in-law Kaylene Seager.
He is preceded in death by his parents, brothers Wayne Seager & Larry Seager and brothers-in-law Elwyn Nelson & Peter Peterson.
A private family service was held.
The family would like to extend a special thanks to Joe & Josh Rudd, Neighbors & Friends, Dr. Rod Merrell, Bear River Valley Hospital ER and Intermountain Homecare.